Mike Madden
Managing Director and Senior Consultant
As a chartered engineer with over thirty years operational and commercial experience, Mike offers a unique blend of technical and commercial advice to clients. He has been involved in projects spanning the entire gas chain including upstream gas supplies, LNG, gas storage, gas transportation and gas markets.
Recently he has been involved in a number of 'LNG Terminal User Agreement' (TUA) negotiations throughout the EU, Asia, South and North America. In addition, Mike has been advising clients on depleted field, and salt cavity gas storage projects in the UK, Netherlands, Germany and elsewhere in the EU. Typical clients include LNG suppliers, buyers and terminal operators, gas producers, regulators, large power generators, gas marketing companies, and large industrial consumers.
Mike works throughout the EU and elsewhere in the world including, India, Nigeria, Libya, Singapore, Bangladesh, Canada, and South Korea. Current projects include undertaking a major feasibility study regarding the role of LNG in facilitating market entry into an EU gas market, developing a market monitoring regime for an Asian gas market and assisting a client in negotiating a TUA. Mike started his career at British Gas plc designing, building and maintaining the high-pressure gas network before becoming involved in the development of the competitive gas market in Great Britain. As a commercial negotiator Mike led contract negotiations worth hundreds of millions of pounds.
Chris Langston
Office Manager
Chris Joined us in March 2009. After graduating Chris secured a position as legal administrator for Arnold's Solicitors, later moving on to the Newquest Group as a sales executive. In 2006 he was offered a position as account manager with OFM a local fleet management specialist.
Chris oversees the management and production of our material for training courses, helps develop our CRM, helps with production of marketing campaigns/strategies, whilst also liaising with customers and associates. Chris also assists with finding potential new consultancy work and assists with project administration.
Chris Brooks
Energy Analyst, Bid Manager
Chris is an energy analyst with experience in undertaking research for both gas and LNG projects as well as financial benchmarking analysis. Chris has helped research and source data for a number of projects.
Chris has worked on projects in a variety of countries including Indonesia, Myanmar, Senegal and South Africa. Chris has also researched and co-authored a report covering the current state of the global SSLNG market. This involved extensive analysis of multiple countries and vendors around the world, in order to analyse and present the technology, equipment and active players associated with the SSLNG market and the future prospects for its growth.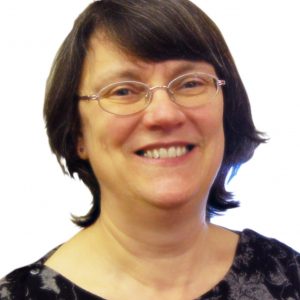 Edwina Williams
Finance Manager
Edwina has been providing us with bookkeeping and accounting services as our finance manager since October 2011. She has a number of years' experience of bookkeeping, credit control, preparation of management accounts and timely reporting in the industrial, service and charity sectors.