Energy contracts are an essential aspect of energy market operation, development and reform. MJMEnergy and it's international team of associates have been able to offer commercial contractual support to its clients around the world in a number of areas including the following:
Review, development and negotiation of GSA's and SPA's.
Review and development of gas purchasing negotiation strategies.
Development of Network Codes
Development and negotiation of LNG TUA's (Terminal User Agreements).
Participation in expert witness cases involving energy contracts.
The following are some examples of our work undertaken in this area;
Consultancy services to Singapore Gas Market Surveillance Panel
TUAs for Pakistan
Network Code of Albania
Consultancy services to Singapore Gas Market Surveillance Panel
Background
The Singapore gas market was restructured to provide a competitive gas industry framework in order to support the liberalisation of the electricity industry, as natural gas had become the main fuel for power generation, accounting for about 80% of total electricity generated in Singapore. As part of restructuring, the gas transport business was separated from the competitive business of gas import and retail. In order to provide open and non-discriminatory access to the gas pipeline network, the Gas Network Code (GNC) set out the common terms and conditions between the gas transporter and parties that engage the gas transporter to transport natural gas through the pipeline network, also known as shippers. Within this GNC was the provision to establish the Gas Market
Surveillance Panel (GMSP) to ensure that the gas market functions effectively and efficiently. The GMSP comprising three independent experts was formed
The Energy Market Authority (EMA) therefore sought to hire a Consulting Firm to assist the GMSP in its conduct of the investigative and monitoring activities in order to achieve its main objectives as follows:
Identify inappropriate or anomalous market conduct, including the misuse of market power, gaming, collusion and conduct which may have an adverse effect on the safe, efficient, reliable and economic operation of the gas pipeline network;
Identify breaches of the GNC; and
Recommend remedial and other actions to mitigate the inappropriate conduct and breaches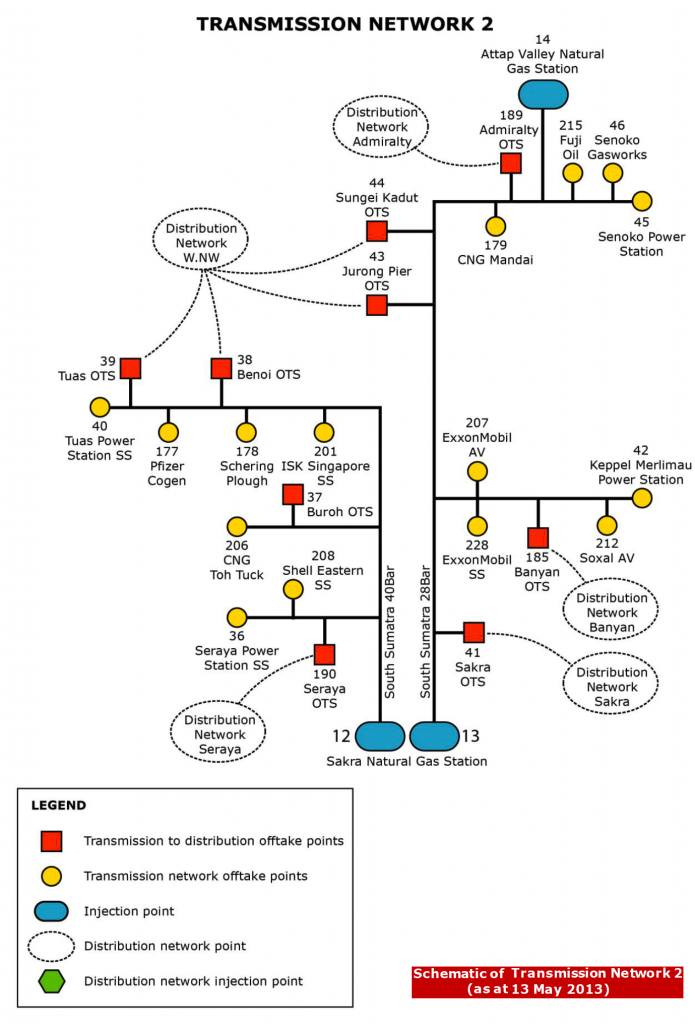 Project Overview
From July 2010 to October 2013, MJMEnergy were appointed by the Energy Market Authority (EMA) of Singapore to provide consultancy services to the Singapore GMSP. As retained consultants to the GMSP, in consultation with the Singapore gas industry, MJMEnergy developed a series of market indices to determine the health of the Singapore gas market. 12 quarterly reports were then produced and presented to the GMSP and the regulator which assessed market performance against the indices over the period Q2 2010 to Q1 2013. In this context, MJMEnergy made recommendations for reforms to the Singapore Gas Network Code. Redacted versions were also produced with confidential information removed for wider publication.
MJMEnergy staff provided all the substantive work on this project which included the following:
Meeting the regulator and the GMSP
The formulation of key indices and the development of an evaluation framework for identifying anti-competitive behaviour
Writing consultation reports and responding to industry comments
Working with the gas transporter to extract energy market data for market monitoring
Calculating the indices using a combination of SQL and Excel, producing quarterly market monitoring reports and presenting these to the GMSP and the industry
Conclusions
MJMEnergy's Market Monitoring Report (MMR) for Q4 2012 analysed the performance indices and reviewed the operation of the Singapore gas market. MJMEnergy found that, in general, the market and the GNC appeared to be working well and there were no immediate and significant concerns of anti-competitive activity or breaches of the GNC. However, there were a number of areas where further investigation was recommended. A selection of these areas included:
Capacity provisions by the Transporter
Capacity utilisation by shippers
Nominations and Flows by shippers
Scheduling
System security and risks
TUAs for Pakistan
Network Code of Albania