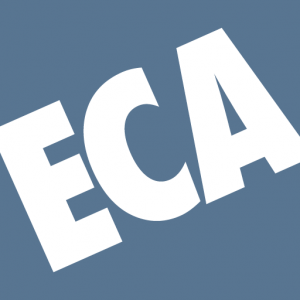 Economic Consulting Associates (ECA)
Economic Consulting Associates (ECA) (UK) has over twenty years of 
experience advising governments, investors, and regulators and providing specialist economic and regulatory consulting services for the utilities industry. ECA's team of economists provides advice on economic network regulation, investment planning, low carbon policy and market economics.
ECA's experience is focused on the electricity, natural gas and water sectors with all staff members holding qualifications in either or both of economics and electrical engineering. ECA have advised in more than 65 countries around the world with projects ranging from innovative developments at the cutting-edge of the low carbon transition to assisting with countries' first steps in market opening. ECA has a detailed understanding of the contractual, economic and regulatory issues of gas development, which is complemented by strong analytical approach to modelling the interaction of supply, demand, price and other key long-term factors.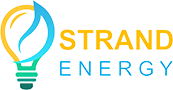 Strand Energy & Engineering Ltd (Strand)​
Strand Energy is a consulting firm with a strong background in Energy Consulting, Asset Insolvency Services, Design & Engineering.
The team consists of experienced Engineers, Designers and Consultants with a history of successful delivery and engagement worldwide.
CEDIGAZ, the International Information Center on Natural Gas, is a not-for-profit organization created in 1961 by corporate and institutional members with a mandate to bring transparency to the global gas market by providing comprehensive, accurate and reliable statistical data and analysis. Backed by nearly 60 years of experience, CEDIGAZ is widely recognized as a dependable source of fundamental information by the industry.

Penguin Energy Consulting (PEC)
Penguin Energy Consulting (UK) is a UK-based, independent energy industry 
techno-commercial consultancy and training provider. PEC has been involved in 46 LNG projects in 28 countries over 20 years, which has included onshore and offshore liquefaction and regasification facilities, FSRUs, SSLNG, and peak shaving units. Project roles have included site selection, concept and feasibility studies, technology development, Owner's Engineer, commercial support, safety, environmental aspects and training. PEC has contracts and a relationship with the Society for Gas as a Marine Fuel for development of expertise and regulations concerning the use of natural gas, primarily as LNG, for marine fuel.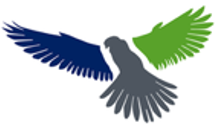 Kestrel Energy Solutions Ltd. (Kestrel)
Kestrel Energy Solutions Ltd. (UK) is an independent oil, gas and LNG consultancy advising its clients and private investors on making the right commercial and strategic decisions on their oil, natural gas, LNG and energy midstream/downstream projects, plans and transactions. Kestrel's consultants bring a wealth of experience and understanding of the global energy markets and commercial trends. Their strong technical background and industry experience enables them to assess the practicality and viability of their clients' energy projects and plans. At Kestrel, work is undertaken both independently and in partnership with associates, and other energy consultancies, to provide honest and insightful analysis, opinion and solutions, and professional reports to their clients. Kestrel work closely with a wide range of clients ranging from government ministries, national oil companies, independent oil and gas companies, lawyers, banks and financial institutions. 

Penspen Ltd  (UK) has been providing engineering, project management, asset management and integrity services to the energy industry worldwide for over 65 years. Penspen has undertaken over 10,000 projects, addressing a wide range of challenges from the economic evaluation of pipelines to complex integrated facilities design. Penspen specialises in onshore pipeline engineering and have been involved in major pipeline projects around the world. Penspen have expanded these services to meet their clients' needs and now provide the full scope of engineering services for the life cycle of an asset. This includes developing an extensive range of training services covering engineering design, integrity, and operations and maintenance, for energy assets. Penspen works with a wide range of clients including many well-known international and national oil companies, utilities and infrastructure owners. Recent projects include: investigating the technical and economic issues affecting the design, construction and operation of approximately 5,800km of 32" to 48" high-pressure onshore/offshore gas pipeline between Nigeria and Morocco; Fourth Transmission Pipeline (FTP) Project FEED and PMC Services within Thailand and; an extensive feasibility study for the TAPI Gas Pipeline Project.