MJMEnergy have provides a variety of training to our clients, through a combination of prepared and bespoke in-house training courses, typically covering the following areas;
Introductory courses on UK and EU gas, LNG, power and associated markets.
Commercially courses on gas network codes, gas storage, gas trading and risk management,negotiation skills and markets.
Technically courses on gas pipelines, gas utilisation, gas network codes gas storage, and LNG.
If you need any training in relation gas and power infrastructure and markets, delivered publicly or in-house please
Contact us
to find out more.
The following are some examples of our work undertaken in this area.
UK Gas Markets
UK Electricity Markets
Global LNG Markets
EU Gas Markets
EU Electric Markets
Gas Storage
Energy Markets
LNG Economics & Markets
UK Gas Markets
A one-day foundational level course covering the UK gas market from production to delivery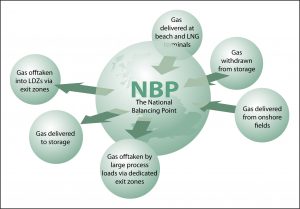 The UK, which has the one of most the liberalised gas markets in the world, has seen dramatic development since its privatisation in 1986 and although there is great uncertainty over future demand and supply, the UK gas market has become a key part of the global interaction of pipeline gas and LNG supplies. The NBP gas price, which is set in the UK, is also a key global pricing factor.
As well as explaining the whole UK 'world of gas', this one-day course will also look at coping with the un-predictables, like the weather, future consumption patterns and the imperative of trading in gas supplies and explaining how these factors form the NBP prices.
You will also learn how plugging the increasing UK 'gas gap' as the market evolves will affect all aspects of marketing, buying and selling gas to get the best possible price.
You will begin the day by examining the physical gas market and go on to understand market fundamentals & price behaviour. We will provide you with an overview of the commercial gas market and explain the various instruments & trading strategies on offer. After exploring security of supply and balancing you will try your hand at balancing supply and demand in our gas balancing game. Finally we will explore key likely developments and challenges in UK gas over coming years.
This is an introduction to the UK gas markets and designed for: New staff in existing power companies, regulators and consultancies, graduate trainees joining the energy industry, experienced staff moving into gas marketing, Lawyers, consultants, those dealing with contracts and customers, financiers and traders.
The UK Gas Markets Course is a one-day standalone course. It can be made longer with more emphasis given to individual sections, or you can mix it with modules from other courses, whatever suits your requirements. Contact us to start a conversation or call us on +44(0)1993 774736.
UK Electricity Markets
Global LNG Markets
EU Gas Markets
EU Electric Markets
Gas Storage
Energy Markets
LNG Economics & Markets