With a strong core team MJMEnergy has been able to provide clients with extensive data gathering and analysis services covering a variety of areas including the following:


Analysis of large quantities of data provided by clients using SQL.
Undertaking technical reviews of technologies deployed in the gas chain.
Gathering and analysing commercial contractual data for clients.
Some examples of companies and organisations that MJMEnergy has worked with in providing data gathering and analysis services can be found below;
Daily News Report
Singapore Gas Market Surveillance Panel
LNG data for Cedigaz
Daily News Report
Background
Since late 2014 MJMEnergy has been providing Cedigaz with a daily news bulletin service for its members on its website.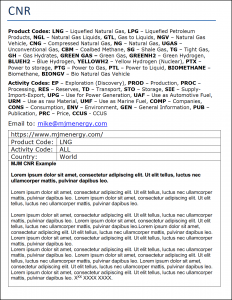 Brief overview of the project
The report consists of picking up to 6 of the most popular Gas, Unconventional Gas, LNG, Hydrogen or Bio-Gas stories, ranging for exploration, production to supply. 


Project implementation
These stories then get compiled into a monthly CNR report by Cedgiaz which is made available to members for them to read. The most interesting stories from the month are highlighted and are put on to the Cedigaz website on the front page as a scrolling news service.
Singapore Gas Market Surveillance Panel
LNG data for Cedigaz